MASTERS OF BUSINESS ADMINISTRATION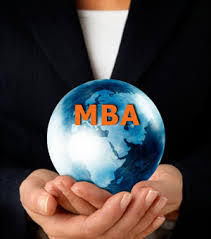 DEPARTMENT OF MASTER OF BUSINESS ADMINISTRATION
The department of MBA was established in 2008 with an intake of 60 students in the PG Programmed. The intake was enhanced to 120 in 2013, In the Year 2014 the intake further enhanced to 240. The Department also runs Post-Graduate programmes in three specializations namely MBA (MARKETING & FINANCE, HR) with a total intake of 240 students.
The department has highly qualified and experienced faculty with four professors, one associate professor and twelve assistant professors and five academic assistants. The department has good infrastructure facilities and is equipped with full-fledged IT labs. The department also has full fledged audio-visual facilities for effective teaching. The staff members are deputed to participate in workshops, conferences and refreshers courses to keep in place with recent developments in the field of master of business adminstration under faculty development programme.
As a part of the curriculum, Industrial visits are arranged for students to upgrade their skill and knowledge. Our MBA students also actively participated in paper presentation contest organized at various Engineering Colleges and Universities. Some of them have been awarded in these Paper presentation contests. The department has organized two day national level workshop on recent advances & design challenges in MBA.
The department is having full-fledged infrastructures to meet the requirements of PG curriculums. The department is also having simulation labs with 70 systems running with updated software.