ABOUT PRINCIPAL
The Principal Sri.Dr. A Rama Rao, who is an eminent academician and mathematician of reputed envisioned PRIYADARSHINI, his brainchild in to a premier over the years He is often referred to as a work aholic strategist whose name synonymous with perseverance, determination, dedication and meticulous approach. As a result, PRIYADARSHINI today had joined the top league of some of the best academician institutions in educational arena.
He attained immense popularity both from the student and the parental community alike for his extraordinary harmonious attitude towards student-centered problem and complaints .his strong resolve and innate crave for excellent results pushed the students to achieve state Ranks.
His missionary zeal of providing cutting-edge educational standards had launched many young lives and elevated PRIYADARSHINI College in to boon for the young aspirant's highest success.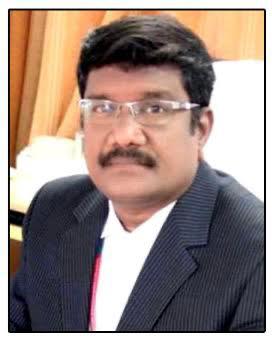 MESSAGE FROM PRINCIPAL
Dear students,
This college is located at chintalapudi near tenali with major facilities nearby. Various students' activity is planned around the year. The activities mainly focus on placement, Training and interaction with industries. Various other activities like seminars, sports, cultural events, blood donations,tree plantation are organized here.
Our country needs strong and smart engineers in various huge projects of high –rise buildings, town planning, water resources, airport, power distribution, wireless communication, automation in industries, satellite overall development of the society. That why do hard work from the first day of the college and become a strong and smart engineer besides.
The top quality technical education is the motto of "Taking you of tomorrow's technology". The exemplary infrastructural facilities, the team of highly qualified and dedicated faculty and the exhilarating atmosphere in the campus will surely take you to enviable heights in your capabilities and achievements .Here is the opportunity for you to make the right choice, which will lead to a successful and the satisfying profession as a useful and responsible citizen of our great nation.