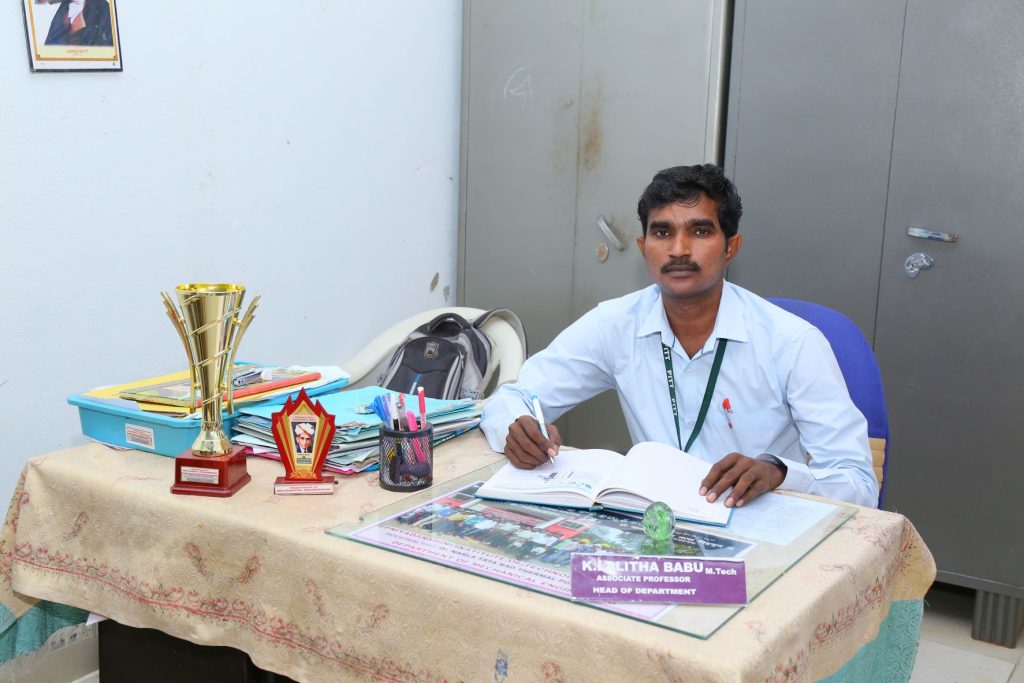 NAME: K.LALITHA BABU
QUALIFICATION : M.Tech,(Ph.D)
    EMAIL ID:lalithababu.k@gmail.com
 PH NO: 9133141408.
MESSAGE FROM HEAD OF DEPARTMENT
Welcome to the Department of MECHANICAL Engineering!
If you are looking for a well-balanced and innovative teaching-learning atmosphere in MECHANICAL Engineering, then you are at the right place! The Department of MECHANICAL Engineering strives for excellence in teaching and learning and professional development. We are proud to have state-of-the-art laboratories and dedicated academic and technical staff to support our academic program. Our department and its experienced staff offer practice related education, preparing our students for a successful and rewarding career. Needless to say that about twenty percent of our students from our last two graduating batches have qualified in GATE for higher studies and it is a testimony of our academic excellence. Our graduates are exceptionally well prepared for challenging careers, handling major projects and being on the fast track towards new heights in their careers.
So, why wait? Come and join us now and build the Nation!
Prof. K.LALITHA BABU, M.Tech,(Ph.D).