HEAD OF DEPARTMENT OF ECE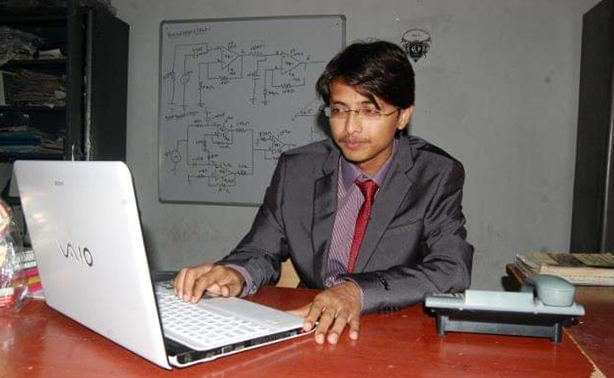 Sahir M.Tech(Ph.D)
Associate Professor,
Vice Principal & HOD,
Department of Electronics and Communication Engg.
Chinthalapudi -522306.
+91 – 9985362863
Mail Id:sahirshaik1@gmail.com
MESSAGE FROM HEAD OF DEPARTMENT
The Department of Electronics and Communication Engineering, established in 2007, is one of the most dynamic departments of Priyadarshini Institute Of Technology and Science. I am really elated to tell that the department stands on the strength of experienced and well qualified faculty who are very dedicated to teaching and also involved in up-gradation of knowledge. Their research experience will help to cultivate the future of our students.
With great demand in industry and great placement opportunities, the department stands tall and proud. Our students are not only academically sound and disciplined but they also organize various events through various clubs and societies like III cell, EDC cell and EPC club, TechComm Professional Society, IEI, IETE to showcase their talents under non – technical, technical and cultural forums. Not only at national level, a good amount of international exposure is also offered for students and faculty in various countries like Spain, USA, Belgium, Sharja, Soth-Korea and Sri Lanka.
I believe that my team consisting of ECE students, staff and faculty is capable of doing wonders. It has become a symbol for excellent placements which showcases our academic and extracurricular strengths.
I invite you to the Electronics and Communication Engineering Department whether you are looking for an undergraduate or post graduate program. My team is confident that your stint with Priyadarshini Institute Of Technology and Science  will definitely make you outshine with a successful and accomplished career.